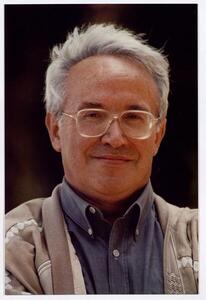 Huertas, Josep M.
Fons personal de Josep M. Huertas Claveria, format pel seu arxiu personal que conté documentació personal i professional (llibretes, diaris, correspondència i documentació diversa de treball (retalls de premsa), principalment relacionada amb història de Barcelona, així com documentació sobre el seu procés judicial i un petit conjunt d'obres de teatre de joventut); conté també la biblioteca personal formada per uns 4.500 llibres d'història dels barris de Barcelona, d'història general, ciències socials, filosofia, periodisme, literatura i un conjunt de vora un centenar de títols de publicacions periòdiques produïdes principalment al segle XX, majoritàriament revistes locals, satíriques o reivindicatives, així com altres materials reunits al llarg de la seva trajectòria professional.
Acces: In process, check their availability to
Origin: Donació dels hereus
Origin date: 2018
Fons personal
Correspondència, manuscrits teatrals i en prosa, esborranys i material de treball, documentació sobre la seva obra, biblioteca personal, publicacions periòdiques, material gràfic i retalls de premsa.
Acces: In process, check their availability to
Scope: 1970-2000?
Origin: Donatiu dels seus hereus
Origin date: 2018
Return