La revista "Haidé. Estudis Maragallians" a l'MLA Directory of Periodicals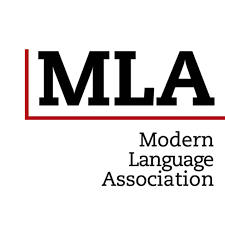 10/08/2017
La revista especialitzada Haidé. Estudis Maragallians, de la Biblioteca de Catalunya, s'ha incorporat aquest juliol a la base de dades MLA Directory of Periodicals.
Aquest directori, produït per la Modern Language Association of America (MLA), conté informació sobre més de 6000 revistes i sèries de llibres especialitzats en llengües modernes, literatura, lingüística, arts dramàtiques, pedagogia, retòrica i composició, història de la impressió i la publicació i folklore d'arreu del món.
El directori és un recurs valuós per als acadèmics que busquen publicacions on difondre els seus treballs i per als bibliotecaris que volen identificar les revistes que millor satisfacin les necessitats dels seus usuaris.
Els articles d'Haidé s'indexaran en uns mesos a l'MLA International Bibliography. La base de dades inclou uns 2,5 milions de referències d'unes 4400 revistes científiques, monografies i actes de congressos incloses al MLA Directory of Periodicals.
Return